Search for it
or read our latest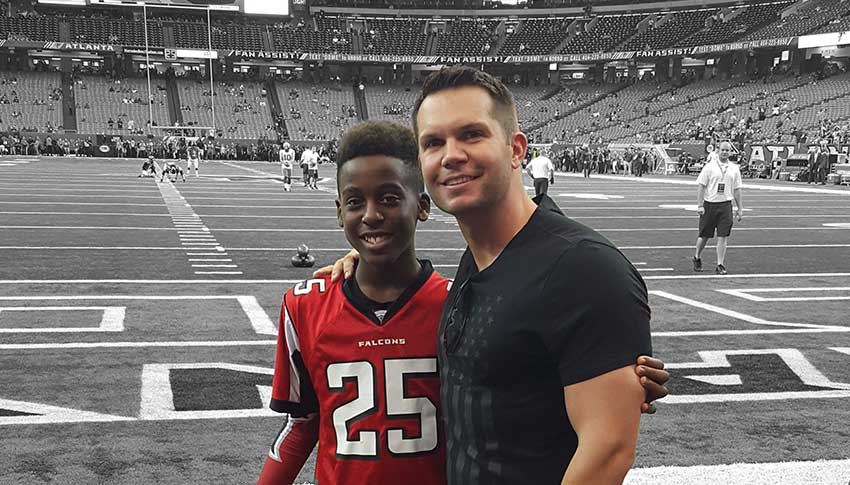 A Big for the Whole Family
Little Brother Jaylen was getting in trouble at school, his grades were low, and his mother was struggling trying to raise him and his two siblings. "I was single and wasn't working. His father was not around," she says. "There is a lot of crime, and children weren't graduating. I wanted more for my children." Hoping for some relief, she enrolled both of her sons as Little Brothers through Big Brothers Big Sisters of Metro Atlanta, and Jaylen was matched with Big Brother Michael. Jaylen's mom didn't know at the time, but she was getting more than a Big for Jaylen. She got a Big for practically her whole family.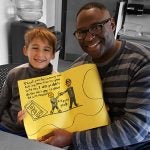 Myrone got into trouble a lot when he was growing up, but he says there was always somebody there for him. A football coach. A basketball coach. An uncle. Someone who talked to him and shifted his course. With their positive influence, he stayed focus in school and eventually became a patrol officer and then a school resource officer. Now, he's a sergeant. He knew he wanted to have that same influence on kids like him, so he studied social work in college. And now his list of titles includes "Big Brother."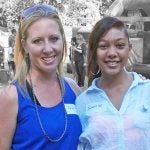 When Amy signed up to become a Big Sister, she envisioned being matched with a 7-year-old. She thought she'd spend time with a little girl who would do crafts and run around on the playground. Instead, the staff of BBBS of Puget Sound asked her, would she be willing to be matched with a teenager? The staff told her more about Little Sister Jasmine, and the more she learned how much they had in common, the more comfortable she became with the idea of being matched with a 13-year-old. Now, she wouldn't change it for anything.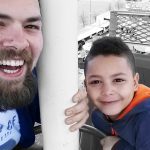 Little Brother C.J.'s grandmother struggled with C.J.'s attitude when she first took custody of him and his younger sister. "He used to have very little patience and thought mostly of himself," she says. She knew he needed a positive male role model, so she enrolled him as a Little Brother through Big Brothers Big Sisters of the Ocean State, in Rhode Island.